We are in the middle of week #2 of the 2015 distribution season.
On Monday Yeamans Park held their second distribution ever and in spite of the weather served 286 children. The distribution ran very smoothly. There were many volunteers and lots of excitement and enthusiasm. Thanks to BSA Troop 409 for their help and for the commemorative stepping stone that they made and presented to the Yeamans Park congregation.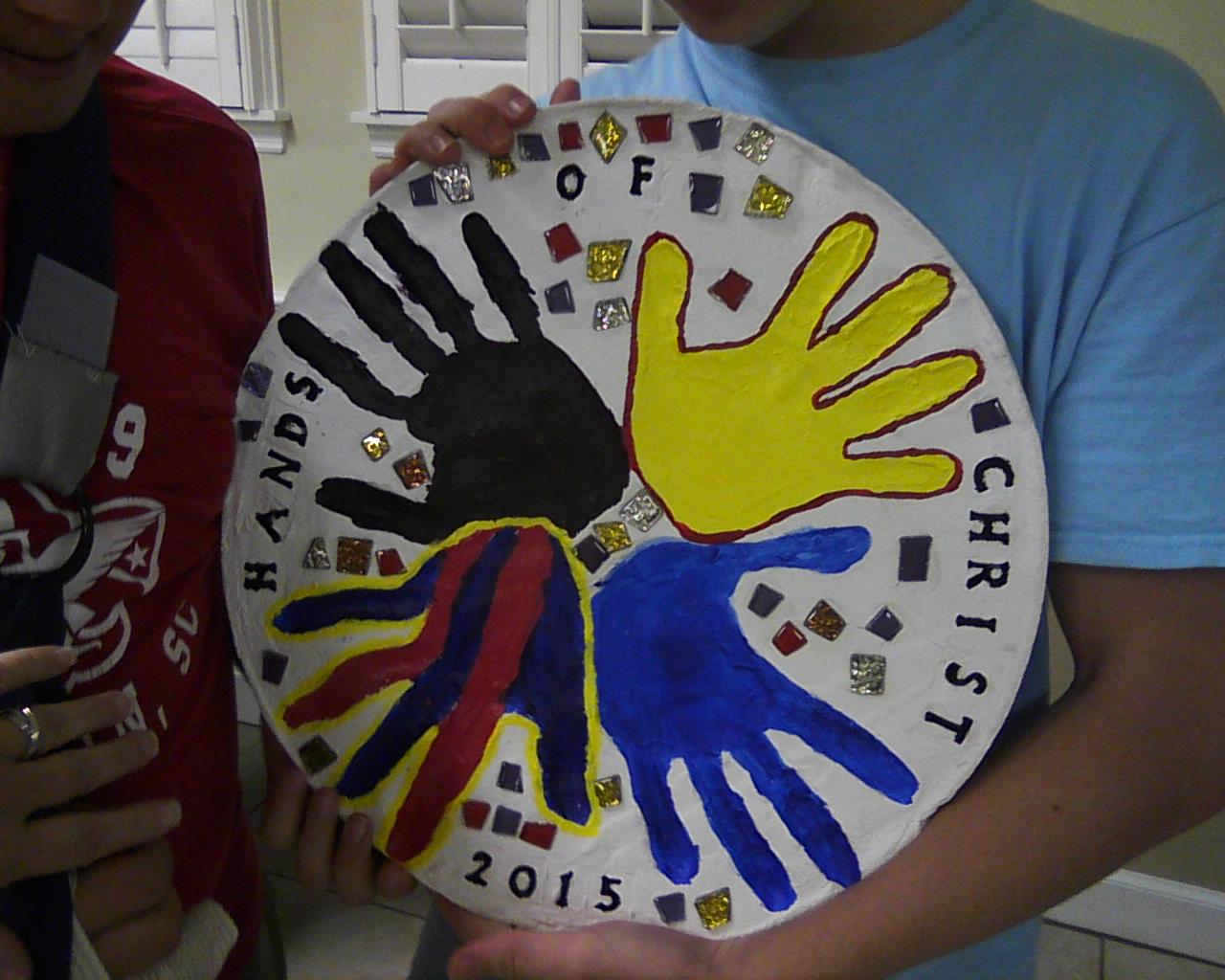 Tuesday night at Moncks Corner First Presbyterian Church we went over the 40,000 mark for the number of children we have served since 2003. While that number is a milestone we are reminded that what is important is the one single child that we serve at any given moment, putting a smile on her or his face, and showing them the love of Christ. Jane Hood passed the torch after 9 years of leading the effort there and during that time 3362 children were helped. Thank you Jane!
As we stood in line awaiting supper on Wednesday night at Moncks Corner, one volunteer was heard saying "It's awesome, a labor of love." That succinctly sums it up for many.
Also at Moncks Corner, rising high school junior, Marisol, again served as a shopping buddy/interpreter. As a young child she was one of the ones that was served. The next year she came back to volunteer, and has been doing so for the last five years. Mucho gracious Marisol! We are very proud of you.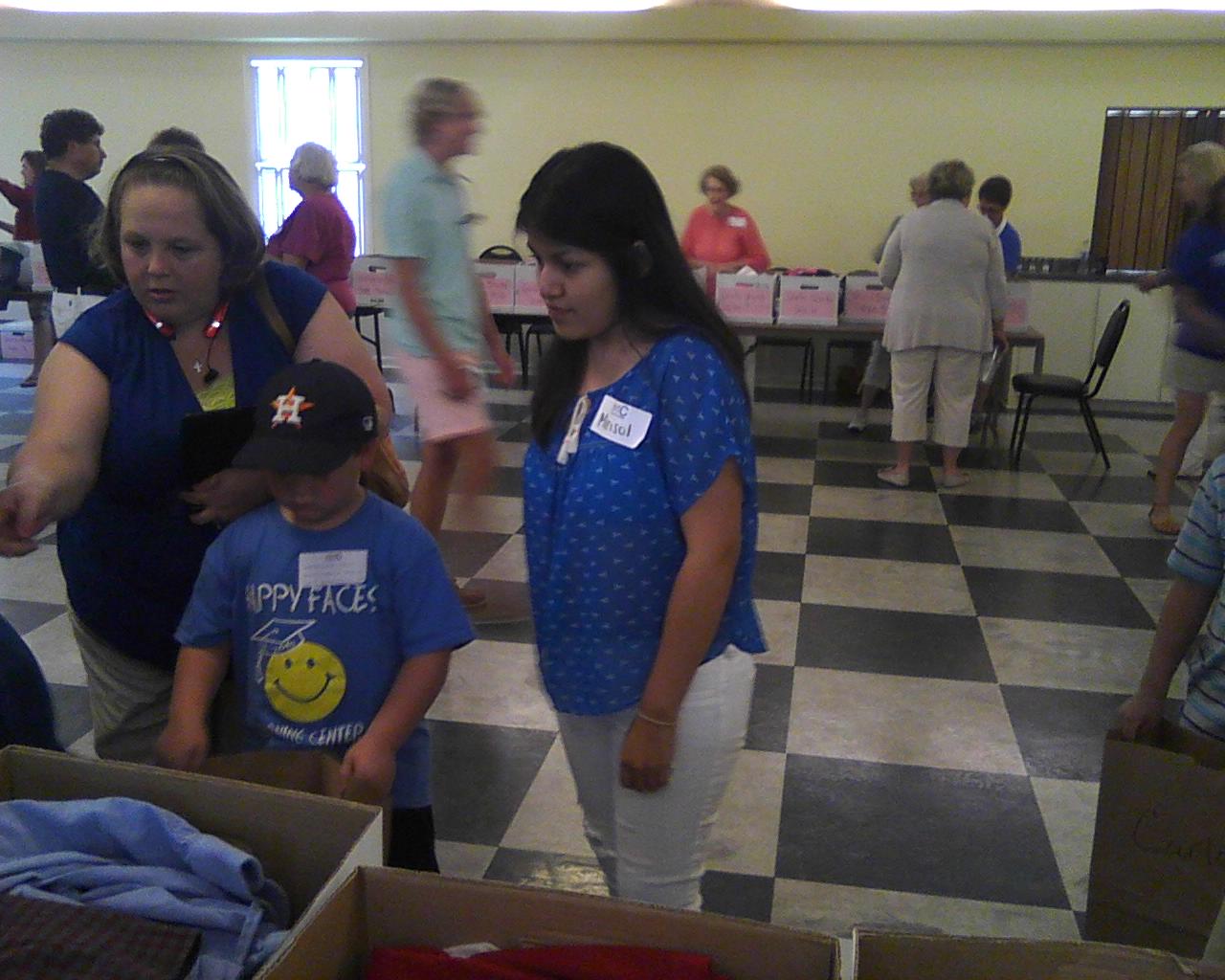 Now we move on to North Charleston and Park Circle Presbyterian Church. Volunteers are needed. Many times we have to cut off the line very early as we will reach capacity in a very short time. Please report one hour before start time.
Categories: None